In the obituary of Barry Payne that appeared in the programme for the match with Chelmsford City on 6thJanuary 2018 mention was made of him turning out in the St Albans Sunday League during the 1960s for Gainsborough United.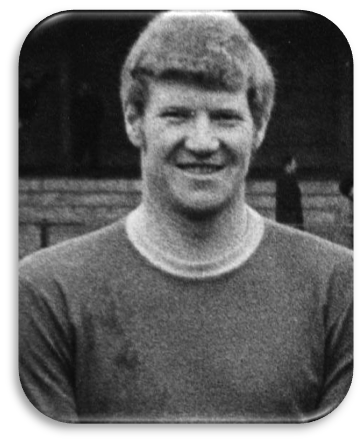 Barry, though, was just one of a large number of St Albans City players to have also played in the Sunday League, particularly during the 1960s and 1970s; the League having been founded by Roy Scott in 1961. Probably the best-known club to play in our Sunday League were Sporting Club who, during their 15 years in the league, also played under the name of Albert RN, Batchwood and Selby Swifts.
Sporting joined the league in 1964 and lifted the title at the first attempt without dropping a single point. It was the first of 11 championship successes for the club that featured a multitude of City players including; Barry Butterfield, 'Gentleman' Jim Whiting, Bob Murphy (later City manager, managing director and chairman), Dennis Gibbs (148 City appearances), John Oxley (165, left), Barry Bentley, Alan Easterbrook, Joe Maguire, Tony Mardle, Herbie Smith, Matt Hughes, Pat Schanzenbecher, Ian Lomas, Stuart McClean, Roger Grant, Peter Robinson, Ray Eaton, Keith King, John Draper, Martin Green, Roy Butler, Eric Carvill (who was at the Park earlier this season as a guest of Bridport) Paul Mayles, future City managers Maurice Walby and John Mitchell, and City's last England Amateur International Barrie King. The Saints all-time top appearance maker Phil Wood (900 games) also played for Sporting and the club had a strong City connection off the pitch with Dick East as Manager for their early years. Dick had previously run Carlton and spent a total of 14 years as assistant Hon. Secretary and then Hon. Secretary at Clarence Park.
Butterfield scored 165 times for Sporting and 20 in 28 games for St Albans City. Murphy played 138 times for the Saints, Herbie 282 times and Mayles 355, the latter pair scored 73 and 118 times for the City respectively. Dickie Last also wore Sporting's colours having already made his mark in the Sunday League as a phenomenal goalscorer for Ballito F/F. With 40 goals Dickie was the top scorer in the first season of the league and he went on to score over 200 times in the Sunday League before turning his hand to refereeing for a mere 40 years. Dickie played 91 times for St Albans and still attends most City matches at the Park with a group of friends on the covered terrace that includes another former Saint and occasional Sporting Club player Mick Pestle.
Sporting Club's dominance was slightly dented in 1973 when they missed out on the league and cup double when losing to Queens Head in the League Cup final. The Queens Head side included City players Richard Rosser, Dickie Last, John Dixon and Herbie Smith.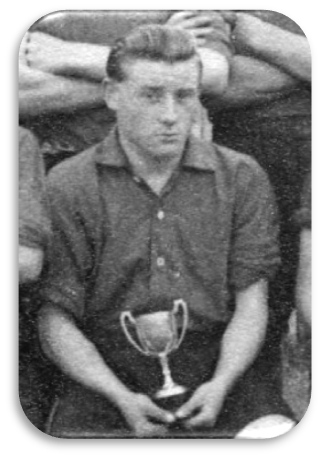 Ballito dominated the early seasons of the Sunday League in much the same manner that Sporting Club did later on and, like Sporting, they boasted a good sprinkling of City players. Possibly their star attraction was the diminutive Jimmy 'Ginger' Norris (right in his Carlton days of 1945-46). Fondly remembered by those who saw him play Jimmy first caught the eye of the local football folk as a member of the Carlton set-up. Jimmy's team-mates at Ballito for the first season of the Sunday League included, apart from Dickie Last, fellow City player Les Meaton and later Jim Whiting.
Barry Payne, whose appearances in the Sunday League prompted this article, was in good company at Gainsborough 'A' with fellow Saints Don Francis, Nicky Goodchild, Herbie Smith, Mick Sweeney, Brian Haggerty (also Sporting Club) and Keith Rand joining him for football on Saturdays and Sundays.
Given the outstanding quality of the St Albans Sunday League at this time its Representative side, featuring a good number of City players, was also successful and for a while had ex-Saint Jimmy Sperrin (left, 105 appearances) as its manager.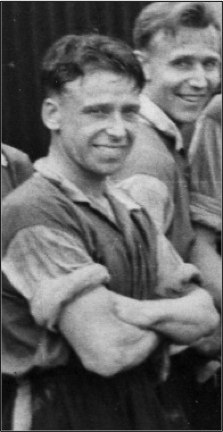 The players named here only scratch at the surface of the full list of St Albans City players to have also played in the Sunday League but the number dropped dramatically after 1974 when City turned semi-professional. However, there was an exception when John Mitchell built his 1983-84 promotion winning City side around players who were very familiar faces in the local Saturday and Sunday Leagues in Watford and St Albans.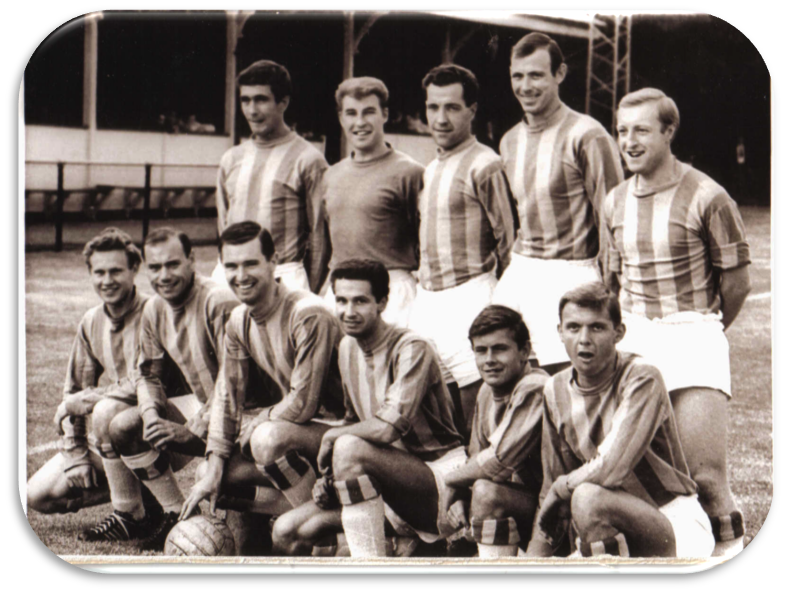 The St Albans City side of 1964-65 that was familiar to followers of both the Saturday and Sunday game.
Back: Phil Wood, Dave Westcott, Dickie Last, Dave Bromley, Alan McDonnell.
Front: David Sills, Roy Agar, Brian Nisbet, Jim Whiting, Herbie Smith, Billy Spicer.