OK, so not quite the world but St Albans City have been privileged to play various teams from outside of the UK.... below is photographic memories of those matches.
1) During the 1920s City made two visits to the Channel Islands and one to Belgium. This photo is from the 1928 trip to the Channel Isles to compete in, and win, the Victory Cup. Here the touring party is pictured outside the Royal Hotel on 7th April 1928. Most of the big guns from a phenomenally success decade are pictured including Wilfred 'Billy' Minter and Harold Figg, fifth from right, and fourth from right respectively in the front row.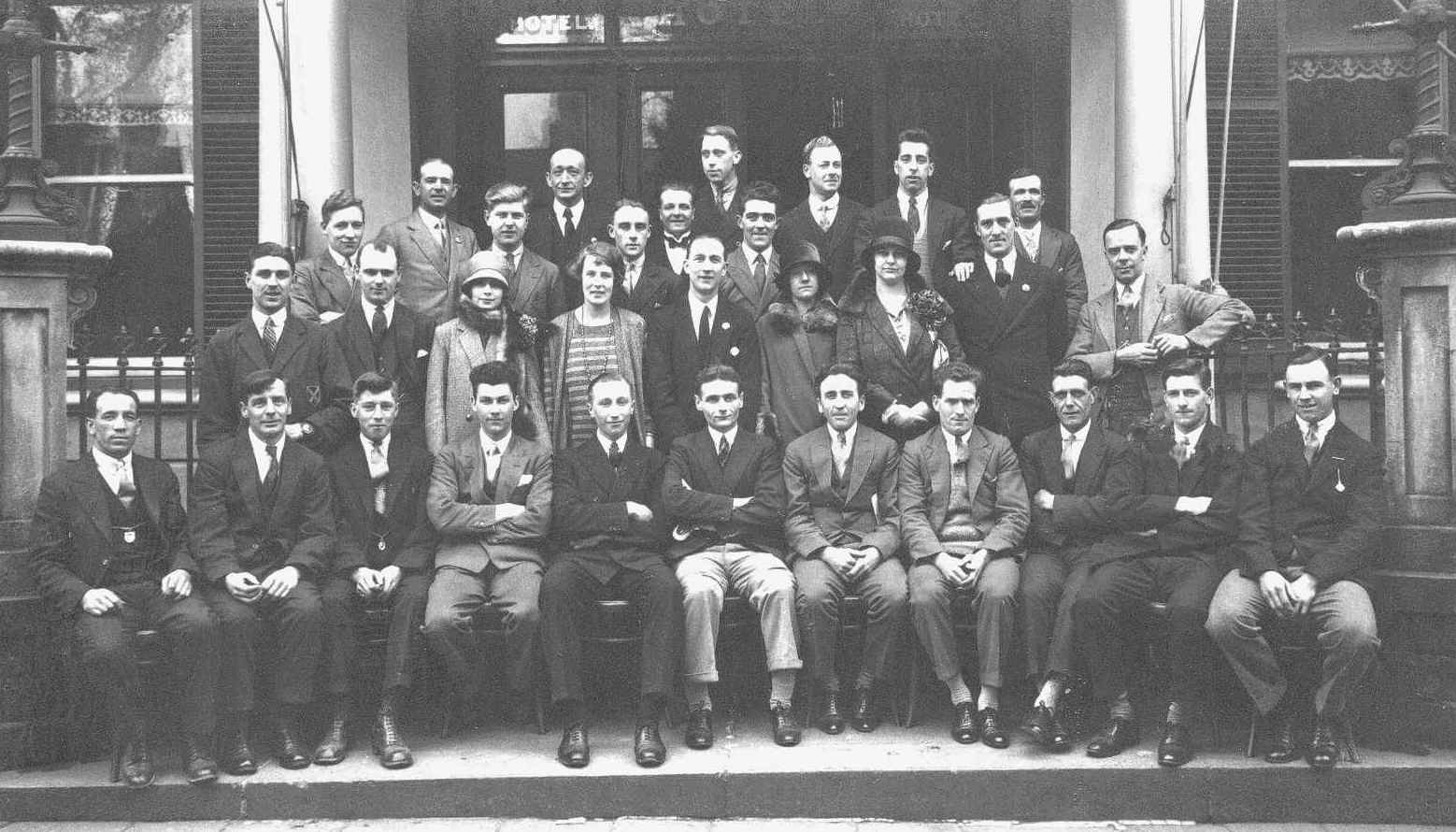 2) On the 18th April 1949 French side Haute-Marne visited Clarence Park and were treated to a 2-0 defeat.
Back: Bertie Butcher (trainer), Fred Collings, Syd Sullivan, Harry Rawlings, Billy Williams (Coach).
Middle: Jimmy Sperrin, Dickie Lucas, Dave Sayers, Jack Chappell, Bill Hussey.
Front: Jack Smith, Gordon Wilkinson, Ernie Handscomb.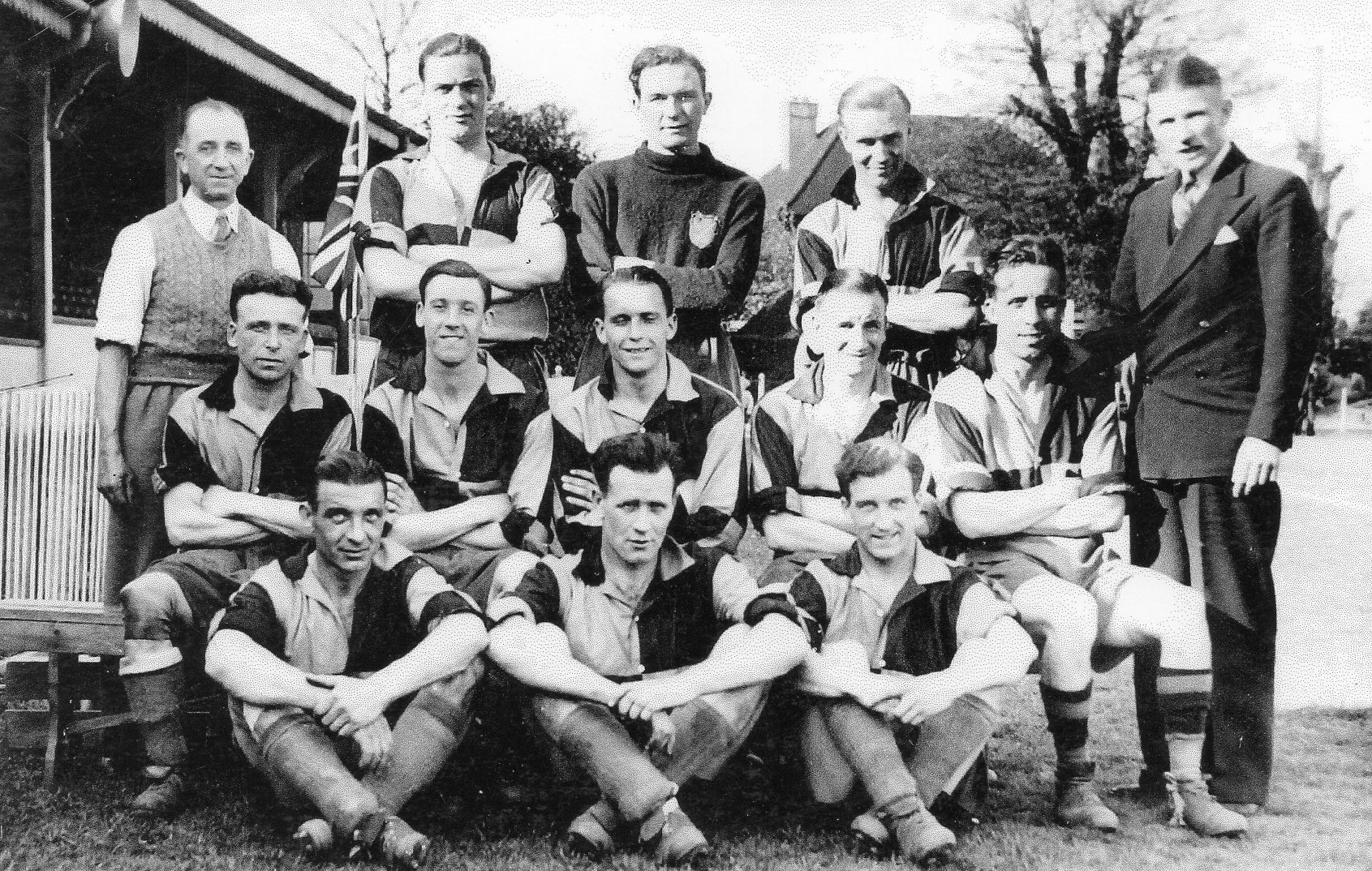 3) German side Schleswig 06 played at Clarence Park on 24th August 1957 and went down to a 2-0 defeat.
City team (not in the order as seen in the photo): Terry Prebble, Fred Collings, Alf Law, Bill Southern, Ron McCormack, Lou Channer, Henry Bird, Dennis Atkins, Jimmy Norris, Clive Greenwood, Ken Evans.
4) From the personal collection of Herbie Smith (282 apps, 73 goals) is this photo of City on 6th June 1960 following a 1-1 draw with German side Welper in the French town of Verneuil-Sur-Avre.
Back: Barrie King, Bill Southern, Joe Fuentes, Maurice Walby , John Roe.
Front: Ron Wood, Keith Rand, Don Falconer, Danny Desmond, Alan Carter, Herbie Smith.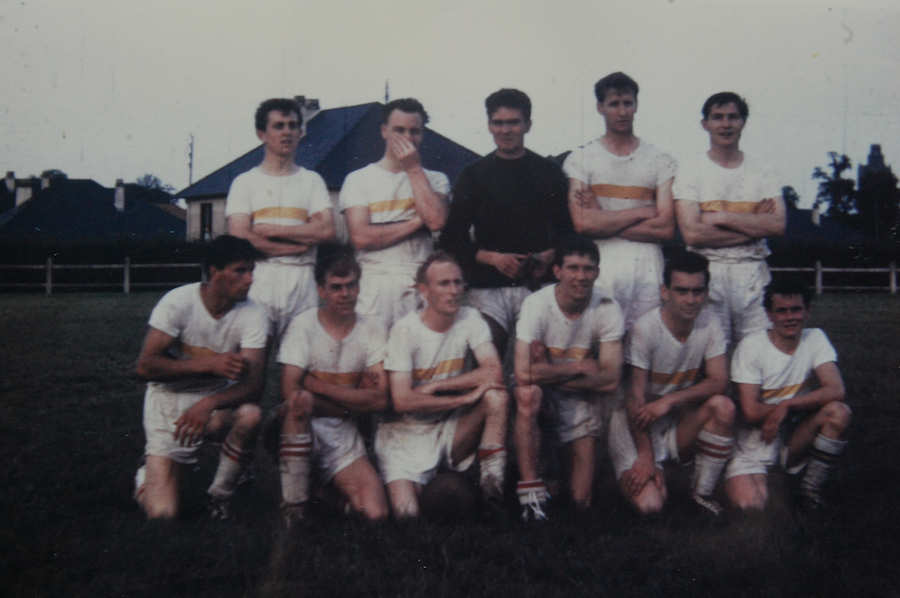 5) A poor quality photo is all we have to mark City's one and only trip to Italy in June 1965. We drew 2-2 with local side Padova.
Dave Bromley, Jim Whiting, Ray McHale, Herbie Smith, Rodney Wing, Phil Wood , Bob Humphrey, Brian Nisbet, Brian George, Dave Lawrence, Tony Hoare.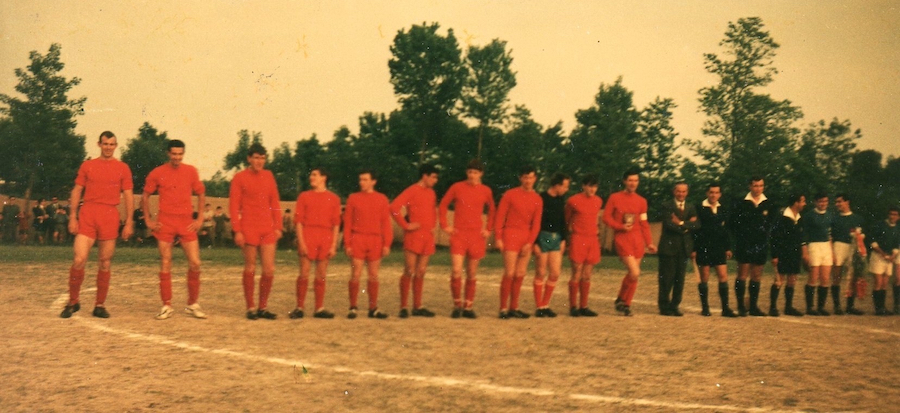 6) City first visited Germany in May 1983 some nine years after our twin town of Worms had played at St Albans. It was bit of a mixed bag of a City XI that went down to 3-2 defeat to Tus Hoccheim.
Ken McFarland (physio), Phil Wood , Gordon Wright (reporter), Kevin, Hull, Bob Watson (reporter), Roy Butler, Laurie Ryan, Steve Pattison, Alan Ryan, John Butterfield, unknown, Stuart Fitzsimmons, Bill Baldry, Ray Tucker.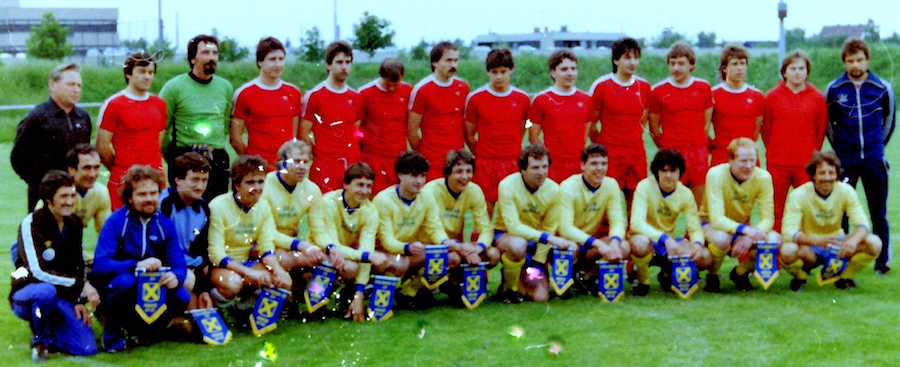 7) St Albans City returned to Germany in May 1987 to participate in a competition featuring clubs from various countries. After losing to Hungarian side Kosseg, City won and lost to local side RWO Worms at the Wartburg Stadium.
Back: Syd Wells (Match sec), Barry Butterfield (Reserve Team sec), Bev Long (physio), Peter Lawrence (Reserve Team Manager), Les Littlechild (Dressing Room Steward), Robert Murphy (Managing Director), Ray Kierstenson (Coach), Ted Goldney (Assistant Manager).
Front: Warren Kelly, Mick O'Shea, Tony Caines, Terry Benning, Geoff Kirby, Alan Paradise, Lee Bozier , Jon Friend, Mark Barnard, John Colfer, John Watt, Martin Gurney , Paul Lowe.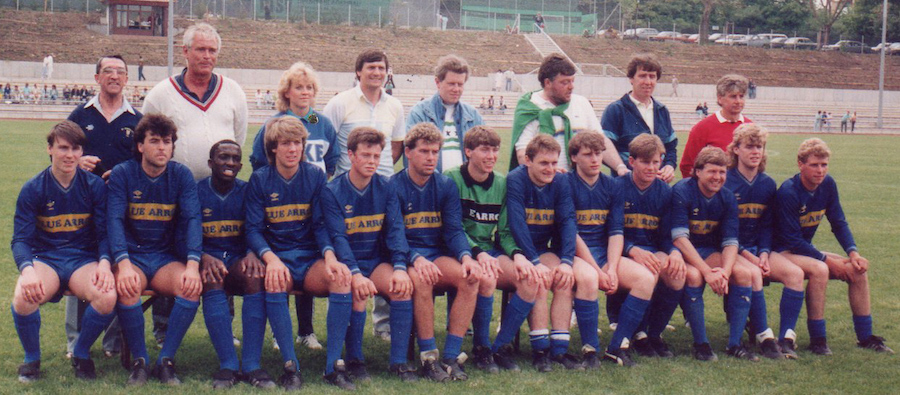 8) In May 1992 City returned to France to play against junior side Puget and the more senior club Frejus. The games ended in a 4-1 win for City and a 2-2 draw, the latter game was at the Stade Pourcin.
Back: Alan Dawson (coach), Kevin Mudd, Bob Dowie , Steve Wallduck, Ian Scott, Paul Price, Michael Danzey, John Mitchell (Manager), Bernard Tominey (Chairman).
Front: Steve Scott, Martin Duffield, Paul Halbert, Jimmy King, John Colfer, John Harvey (Dressing Room Steward). Also with the party was Andy Cox.
9) The Club made it's third visit to Germany in July 2004 to play out a 2-2 draw with twin town Worms at the Wormatia Stadion,
Adam Parker, Neil Gough, Craig Rydeheard, Ben Cogger, Graeme Butler, Matt Hann , Miguel De Souza, Darren Sarll, Richard Thomas, James Robinson, Chris Seeby .