"In Converstation With" were articles for the matchday programme in the 1998/99 season in which Dave Tavener interviewed various members of the team. Below is the interview with Greg Howell.
From a Robin (Swindon) to a Kiwi
"I was born in Swindon at the time that my dad was a professional there under Dave Mackay, we stayed there only for a couple of years before moving to Enfield and that is where I spent most of my childhood. I signed schoolboy forms with Tottenham when I was 12 and went all the way through to 16 before signing as a two year YTS, and after that two years as a professional. When I was a first year pro I was doing well playing in the Reserves but in the second year I had a really bad knee injury and after that it didn't really work out."
"When I left Tottenham I moved out to New Zealand and spent six months out there playing for Wellington United, it was a good experience. People who know the football out there say it is on a par with the Third Division over here. I was only 21 at the time and I really enjoyed it. They said that I could stay there and play for the All Whites, and where as we don't get many chances to play in the World Cup they do but I decided to come home."
FA Youth Cup success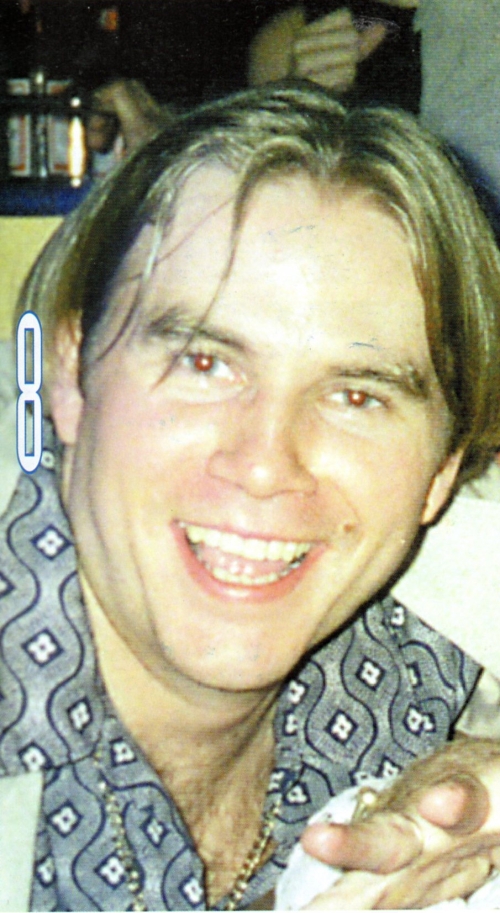 "We won everything at Tottenham Youth. including the FA Youth Cup which is the highlight of my career. There are a lot of professionals playing the game now never had chance to win that cup but wish that they had, you only really get two chances to win it so I feel privileged. Ideally we wanted Manchester United in the final but instead we played them in the semis. I played in both games while playing for United were Ryan Giggs and Mark Bosnich. We beat them 2-1 at Old Trafford and drew 1-1 at White Hart Lane. We played Middlesbrough in the final and beat them 1-0 in the first leg at their old Ayresome Park ground and then 2-1 at White Hart Lane. That competition gets good crowds and I remember there were about 13,000 at Tottenham for the Middlesbrough match, it was a very good experience."
"The only Tottenham player from that side to really go on and do well was my friend Ian Walker, none of the others really cracked it at the highest level although Ian Hedon, Warren Hackett, Scott Houghton and Neil Smiith are all making a living out of it in the Nationwide League. I got in the first team squad twice at Tottenham but that was to get experience as much as anything. It was a good experience but maybe sometimes these zee meant to happen and my injury put paid to my career there.
Total Dedication
"People often ask me whether I would have done anything any different and I don't think I would. They think I had the ability but not the dedication. I damaged three quarters of the cruciate knee ligament and both cartilage's, and was out for nine months in the end. I talked to Terry Venables who was the Spurs boss at the time, he said that he would give me another six month contract on the same money but it didn't work out that way and that was the year he got the sack. When the surgeon said I might not play again all I wanted to do was get over it and get playing again '
Moving Into Non-League Football
"When I left Spurs I had a trial at Aston Villa. I spent three months at Villa Park before heading out to New Zealand. When I got back I played for Stevenage and then had a couple of months at Enfield towards the end of the season, from there I joined St. Albans.
I could have won a championship medal when I was at Stevenage as it was the year they won the Diadora League but I before the end of the season. I was with St. Albans for two years during my first spell here and it was tremendously enjoyable, especially the cup run. After leaving St. Albans I had some time out of the game then got back into it with Aylesbury United , again after leaving them I had spell out of it
before coming back to St. Albans. This is the first time that I have been a squad player rather than playing and it can be a little bit frustrating, but I came here during the middle of a season when things have been going well, and of course they still are."
Conference experience
"I think things are taking shape at St. Albans regarding the ground, I really hope we can win the league and get up into the Conference. When I was a second year apprentice at Spurs I had a month playing in the Conference on loan to Welling United. They sent me there to toughen me up, which it did, they didn't play a lot of football but the physical game did help me."
My greatest game
"Bristol City was a good experience but without a doubt the FA Cup tie at Wisbech Town has to be up there. I remember Collin Omegbehin got a little bit of stick which was uncalled for and I know other black players that have been there have said the same and of course Les Ferdinand put in the paper that he got stick when he played there with Hayes. I've got the video of the game and I've watched it a couple of times with my girlfriend and my mum. I remember Bristol because I thought for the first twenty minutes we did well, especially as we kept it to nil-nil. But then they got one goal and we sort of collapsed, then Bristol City seemed to score five in very quick time."
In trim
"I have worked hard on my fitness and at the moment I am the fittest I have been for a long while. Personally, I am just looking forward to next year, staying with the Saints and hopefully playing in the Conference."
Foreign competition
"I was talking recently to another colleague of mine who was at Spurs, Paul Mahorn. Last year he was in the first team, scored a goal and now this year he is struggling at Bishop's Stortford. I think at the bigger clubs it is harder for the youngster to come through and Paul's story can be repeated just about everywhere. I know at the time I signed for Spurs I only lived around the corner but Harry Redknapp asked me to go down to Bournemouth. Looking back maybe it was a big mistake not going to Bournemouth, certainly my dad said so, but I was a Tottenham boy, I'd supported Tottenham all my life and just wanted to sign for them."
Ronnie Howell
"My dad does get carried away although he has calmed down a little bit now. He will be looking forward to coming back down here if and when I get back in the team. I remember when I got labelled 'Fancy Dan,' it didn't bother me but it got to him, but that was only because he was looking after me. The fans still call me it now but I don't mind at all. As a player my dad started as a Schoolboy at Tottenham before going to Millwall where he had his best time, he spent seven years there. From there he went to Swindon Town and onto Brighton & Hove Albion under Brian Clough, from there he came out of the pro game to play non-league football."