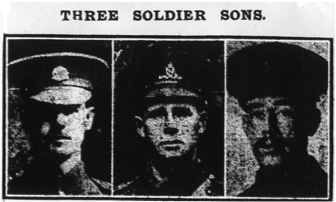 Left: Announcement in the Herts Advertiser on 26th May 1917 detailing that Corporal Arthur Wiggs had been killed in action in France.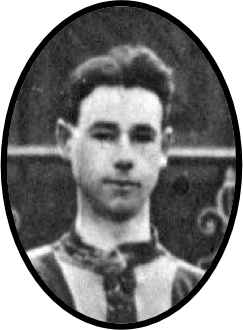 Arthur Wiggs was a particularly popular member of his regiment, and following his death his parents, George and Eliza of Lower Dagnall Street, received numerous letters of sympathy from his army colleagues.
Lance-Corporal Bland of 6th Bedfords wrote, "I am sorry to say poor Arthur Wiggs was killed. He volunteered to go up. Arthur and three others had got into a shell-hole….when a shell came and burst near, and Arthur exclaimed "They have broken my leg," and lost consciousness. It was about quarter of an hour after he was hit that he died. In losing Arthur we lose one of the best fellows, a good comrade and a good sportsman." Bomber W.G. Alderton, a former headmaster of the Abbey Boys School that Arthur attended, said, "I feel very grieved indeed, I know that few parents are as proud of their sons as you are of yours, and no three finer lads entered the old Abbey School." Lance-Corporal E.W. Ellie paid a very personal tribute, "Your son Arthur was my biggest pal; I had been with him since we were first at Aldershot. He was a good lad, well liked by all." Second Lieutenant Douglas M. Saunders wrote, "I think I am right in saying that your son was perhaps the most popular man in the Battalion. He was always cheerful, a great athlete, a good shot and an excellent soldier, cool under fire and an excellent leader." An officer in Arthur's regiment added, "He was about the most popular fellow in the regiment and a most awfully nice chap, and he's a great loss. He was buried though, which says something for the respect in which all the men held him, as burying him in that locality was a pretty dangerous business."
MILITARY RECORD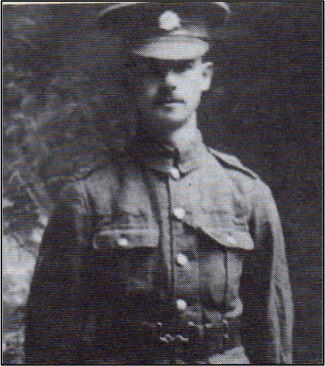 Arthur Wiggs joined the Army in August 1914 and after training at Aldershot went, as Corporal Wiggs, Service number 12444, of "D" Company. 6th Battalion, Bedfordshire Regiment, to France in July 1915. He was killed in action on 27th April 1917 and is commemorated at the Arras Memorial, Pas de Calais, France. Arthur had two brothers who were also soldiers – Corporal Charley Wiggs R.F.A., and Private George Wiggs A.V.C. Arthur, who was born in 1892, was entitled to receive both the Victory Medal and the British War Medal.
Arthur Wiggs THE ST. ALBANS CITY FOOTBALLER
Of the seven 1st World War casualties suffered by St Albans City, Arthur Wiggs played more times for the City than any other. Between 20th March 1909 and 18th April 1914, he scored 11 goals in 60 games. He was a member of the City side that won the Herts County League in 1908-09, and the Spartan League in 1911-12. He also played in City's lengthy FA Amateur Cup run of 1912-13, which included a replay victory over holders Stockton after a draw in the north-east in front of 6,000 spectators. Arthur gained a runners up medal in the Herts Senior Cup in 1911, while he scored in the final of the Herts Charity Cup in December 1912 when City lost to Barnet Alston. He scored twice in 28 Reserve team matches. Pictured right is his Spartan League runners up medal. Arthur's brother, Charley, played four times for St Albans City.