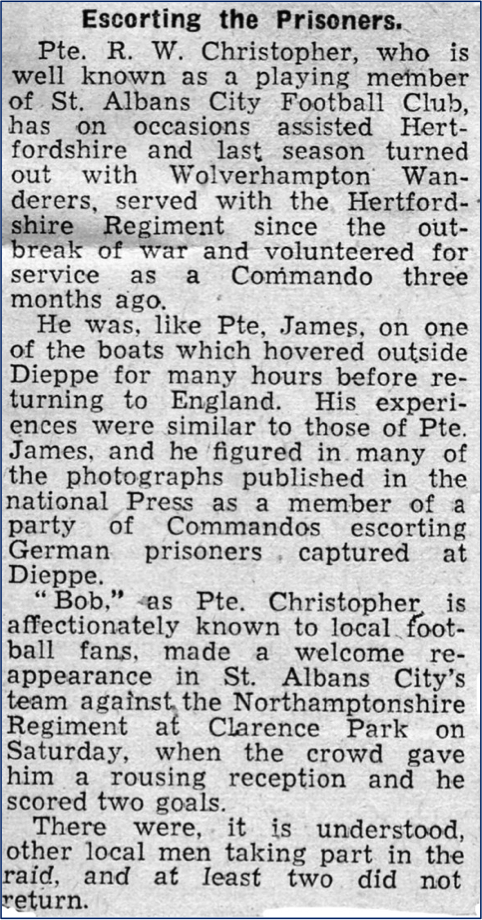 Born less than five months before the end of the First World War, Bob Christopher, a St Albans City footballer for ten years, was very much involved in active service during the 2nd World War and, as mentioned in the article, took part in the failed raid on Dieppe in 1942.
Bob joined the City for the 1936-37 season, at the age of 18, and made his first team debut at the end of January. By that time he had become firmly established in the City Reserve's side and also played for Herts Juniors. Bob scored 32 times in 66 games for the 1st XI either side of the war, and added another five goals in nine wartime appearances. He passed away in April 1990.
Towards the end of the article (right), there is mention of Bob Christopher being given a rousing reception in the match against the Northamptonshire Regiment at Clarence Park . The game, played on 29th August 1942, was the only warm up fixture before the start of the Herts & Middlesex League season. The visitors won 4-3; as stated in the article Bob scored twice with Jack Richardson also on target for St Albans.